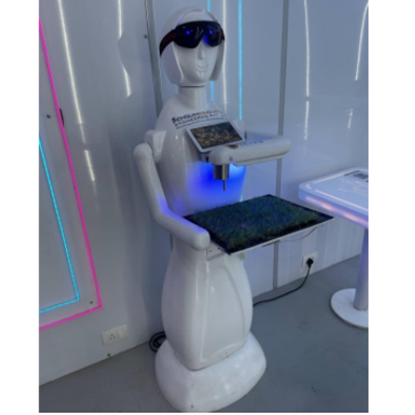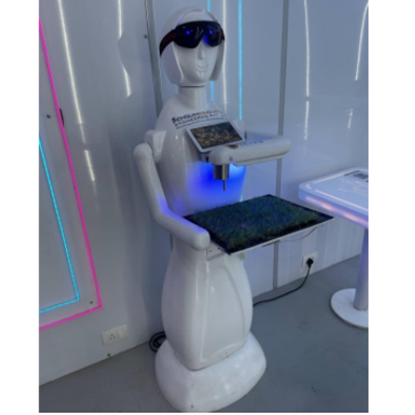 DORA 3.0 SMART (AUTOMATIC FILLING ROBOT , WELCOME ROBOT , DISPLAY ROBOT)
₹129,000
---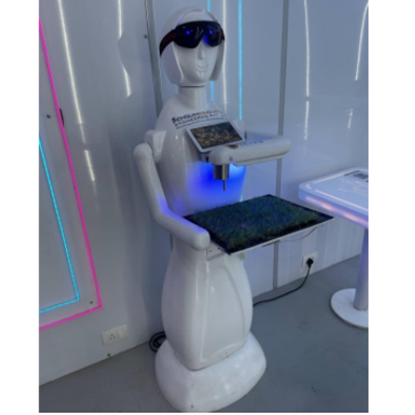 DORA 3.0 SMART (AUTOMATIC FILLING ROBOT , WELCOME ROBOT , DISPLAY ROBOT)
---
Call Now : +91 - 63557 56796
---
Guaranteed Safe Checkout

---
Description
Coin Opreting system
Automatic filling robot
Compact Hygienic Water Filling Machine Continuous Automatic Shaking System.
Decorative look with LED light & Zero Maintenance Cost.
juice , tea , coffee , panipuri , shake , water , liquid
No. of Nozzles: 1 (1-Flavour)
Water Storage Capacity: 5 LTR
Filling Speed: 15
Power Consumption: 220V, 50Hz 50Watt. use with inventor battery
Material Used: Stainless Steel Grade-304 & Fiber
Filling Range: 10 ML to 500 ML
Robot Working:
Working by two methods:
Sensor based specified filling.
Button operated continuous filling
Coin Opreting system
Business Explanation: It can play advertising information such as audio, pictures, video etc. or related promotional content to display new product features and related service.
Additional Information